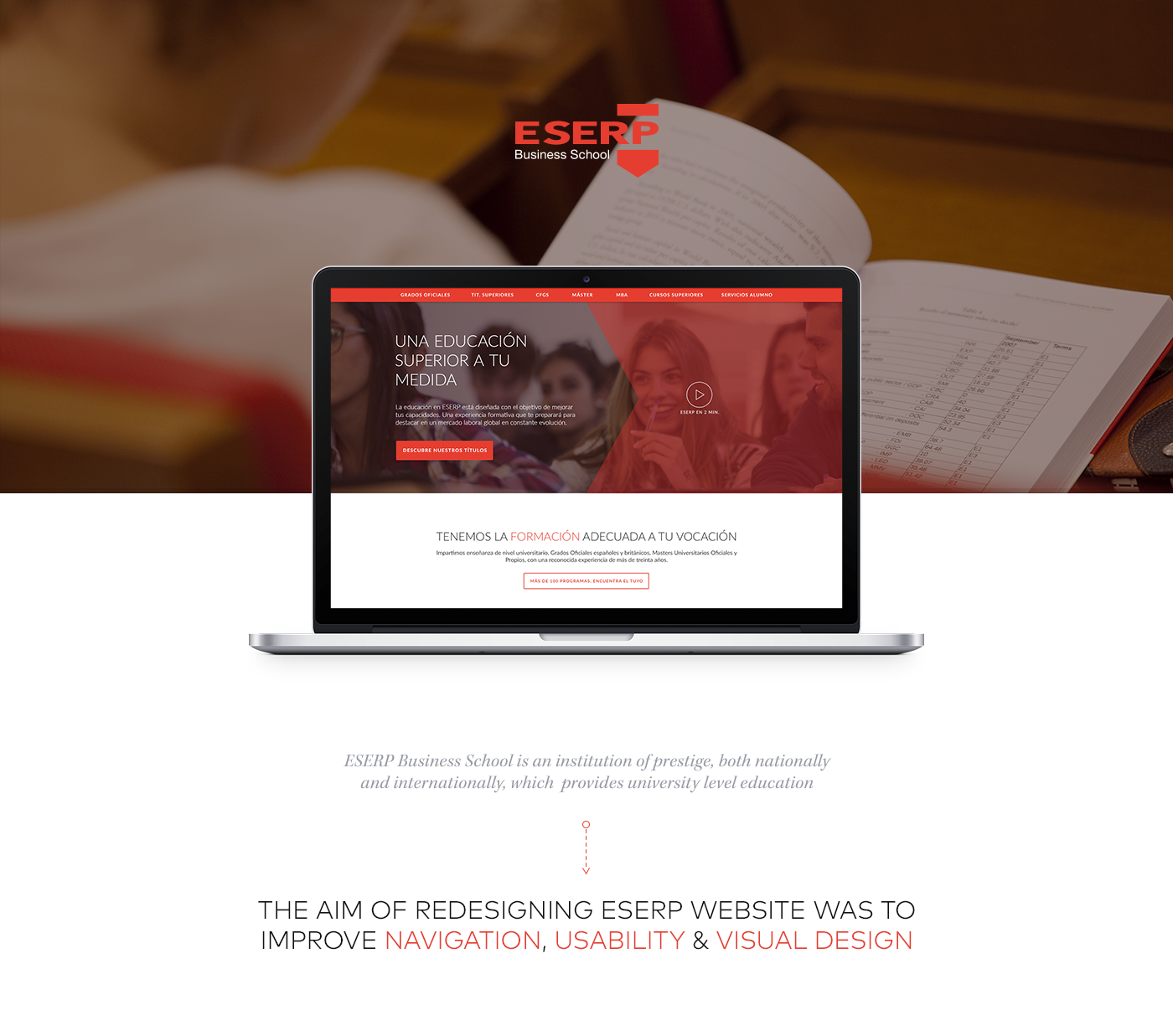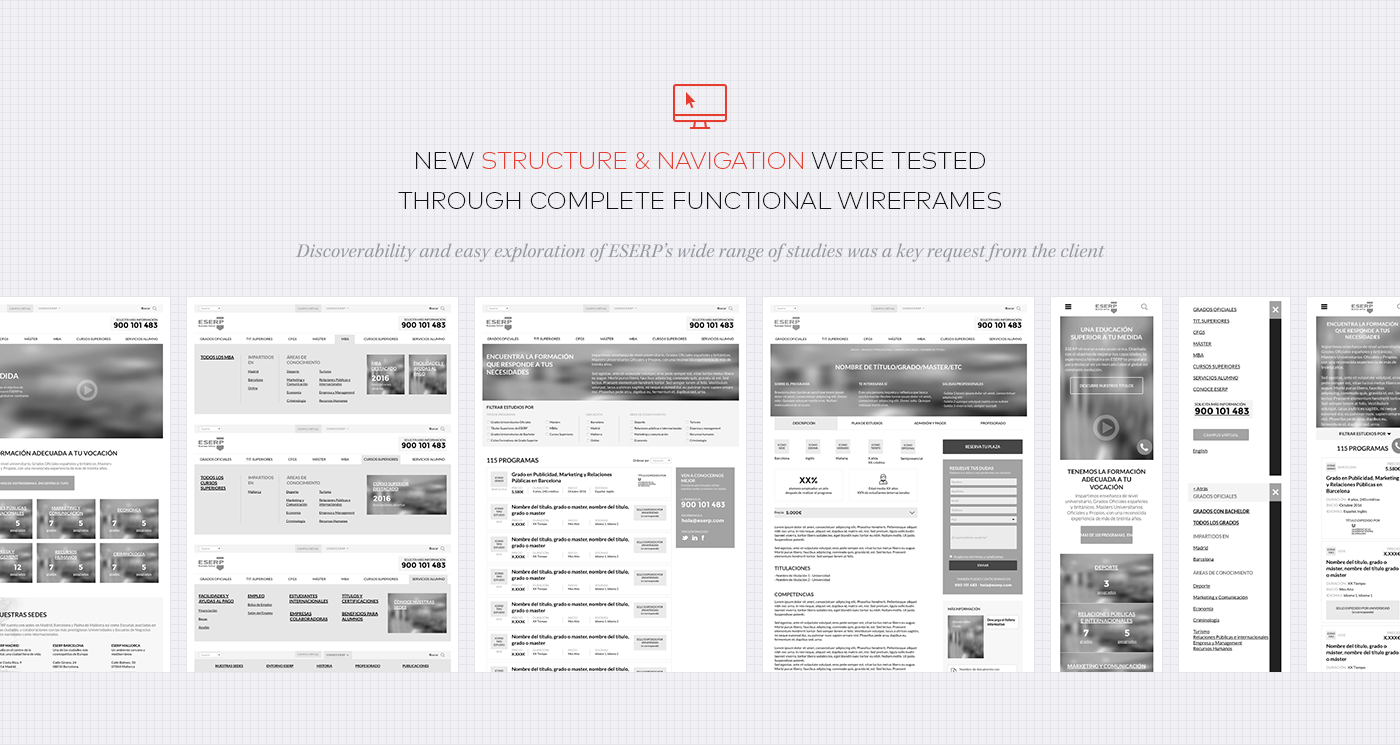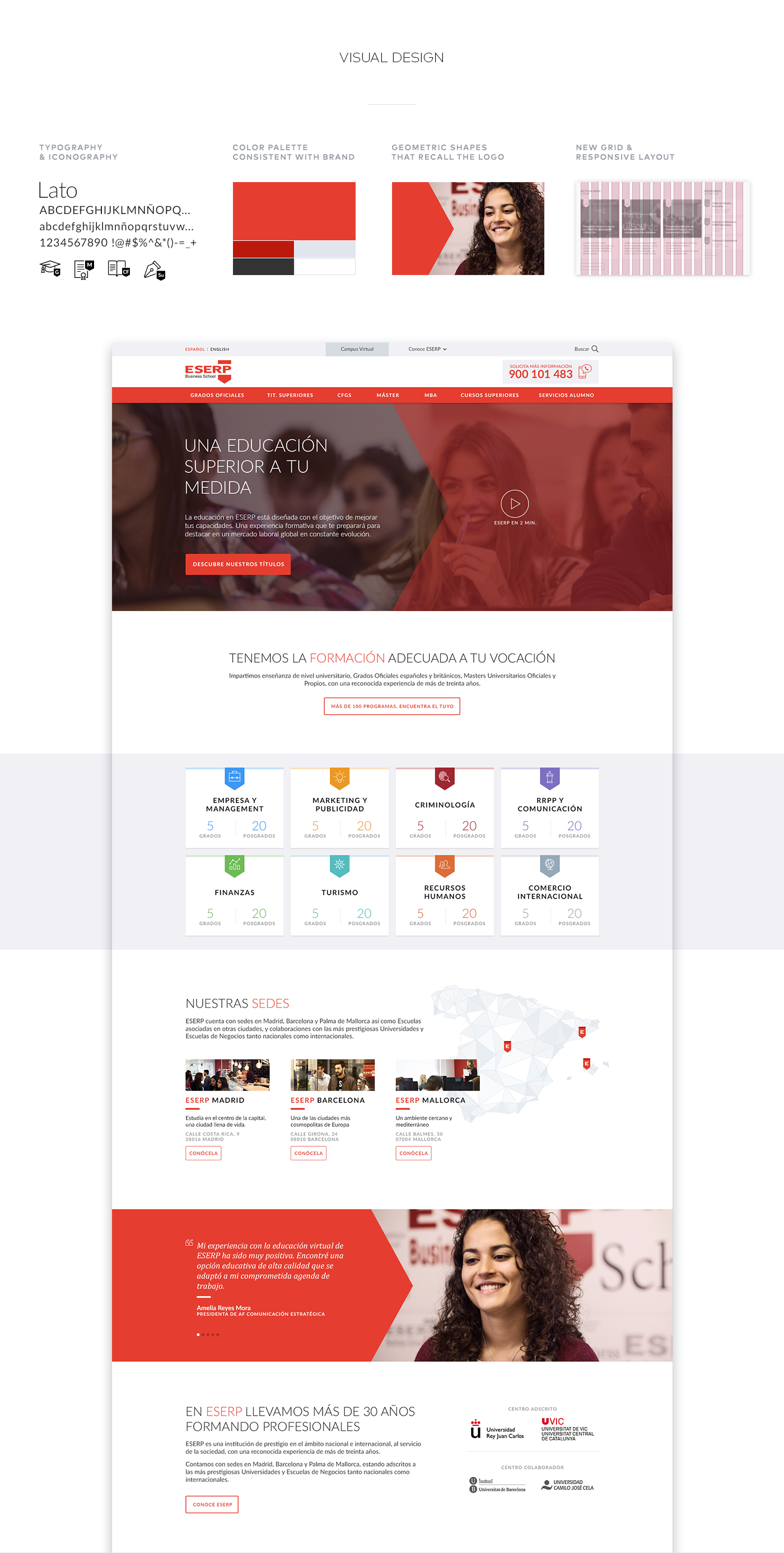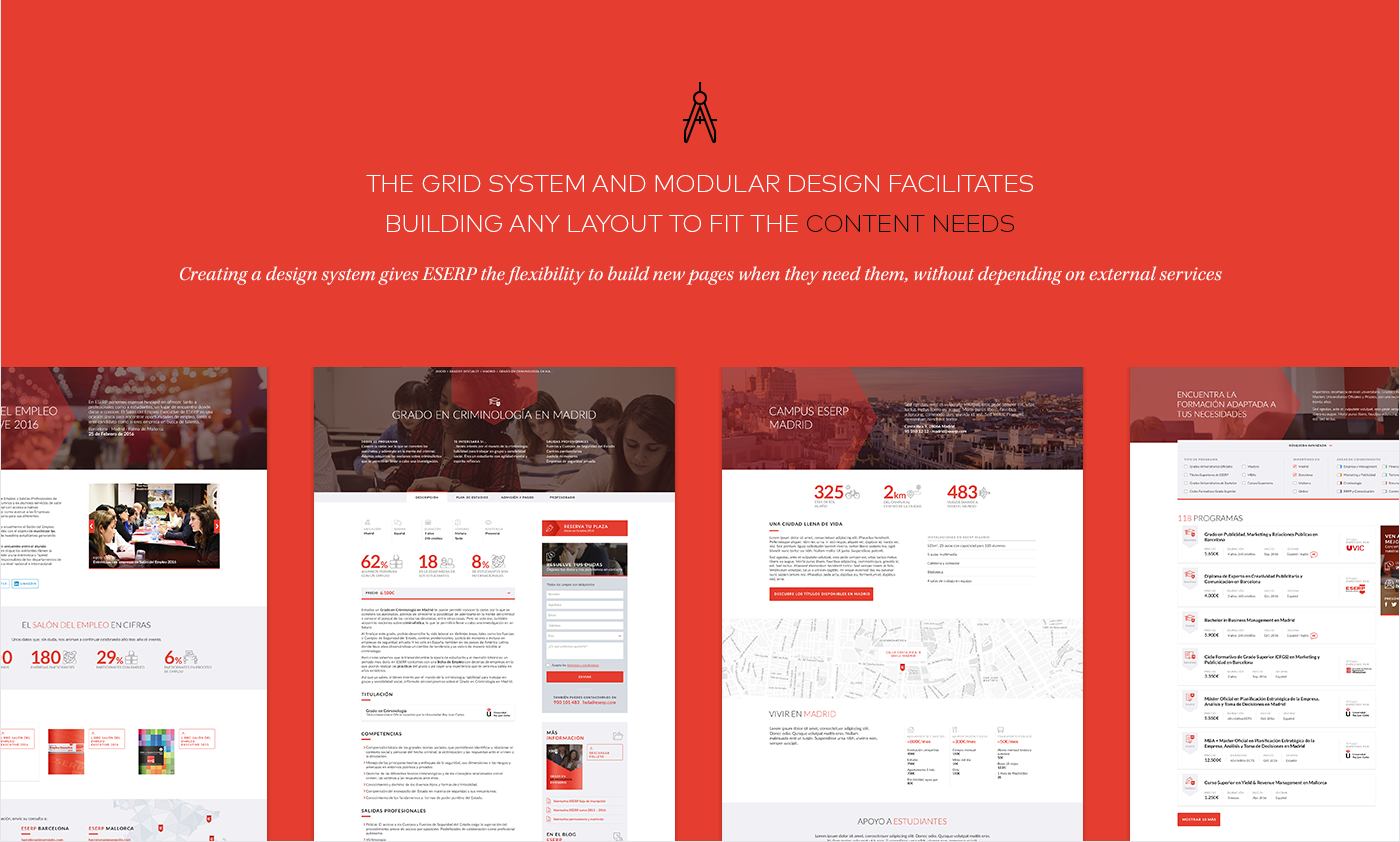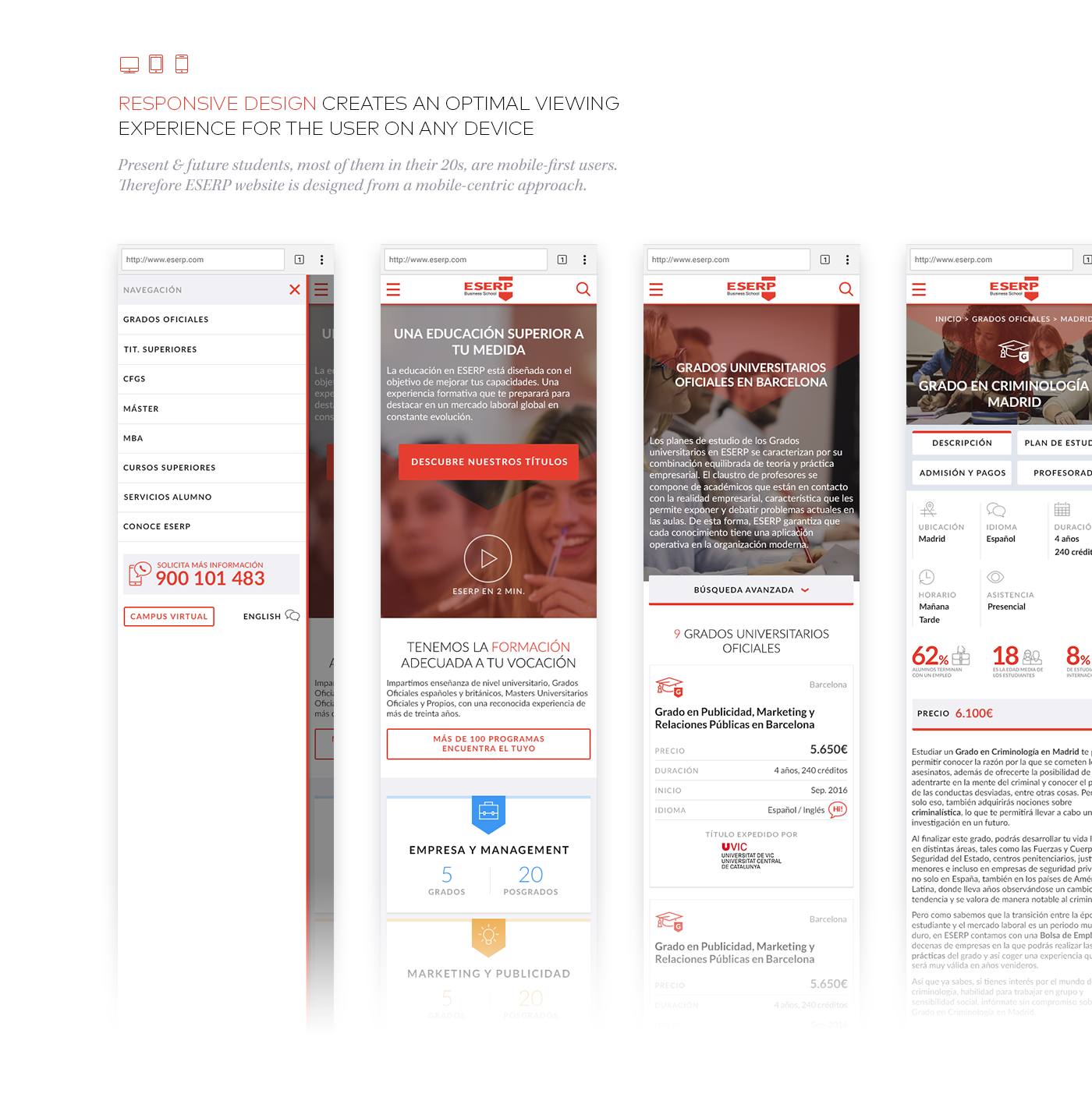 BRIEF DESCRIPTION
··························································
ESERP Business School is an institution of prestige, both nationally and internationally, which  provides university level education. The aim of redesigning ESERP website was to improve navigation, usability & visual design. A new structure & navigation were tested through complete functional wireframes. Discoverability and easy exploration of ESERP's wide range of studies were a key request from the client.
On the visual design, the grid system and modular design facilitates building any layout to fit the content needs. Creating a design system gives ESERP the flexibility to build new pages when they need them, without depending on external services. Responsive design creates an optimal viewing experience for the user on any device. Present & future students, most of them in their 20s, are mobile-first users. Therefore ESERP website is designed from a mobile-centric approach.