Nexo branding
Identity development for Nexo, a project that wants to inspire Spanish speaking professionals through great human stories in a disruptive audiovisual format.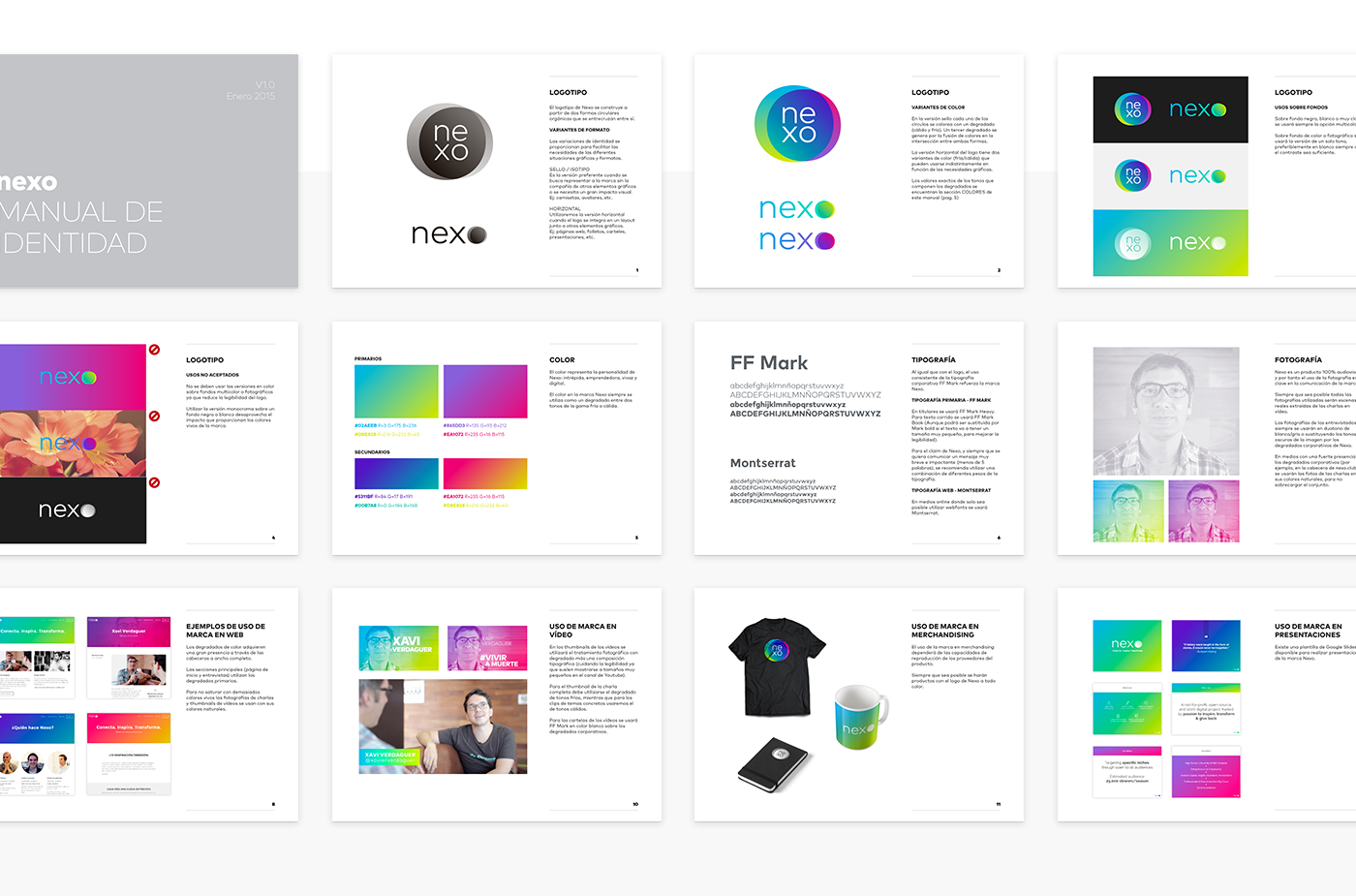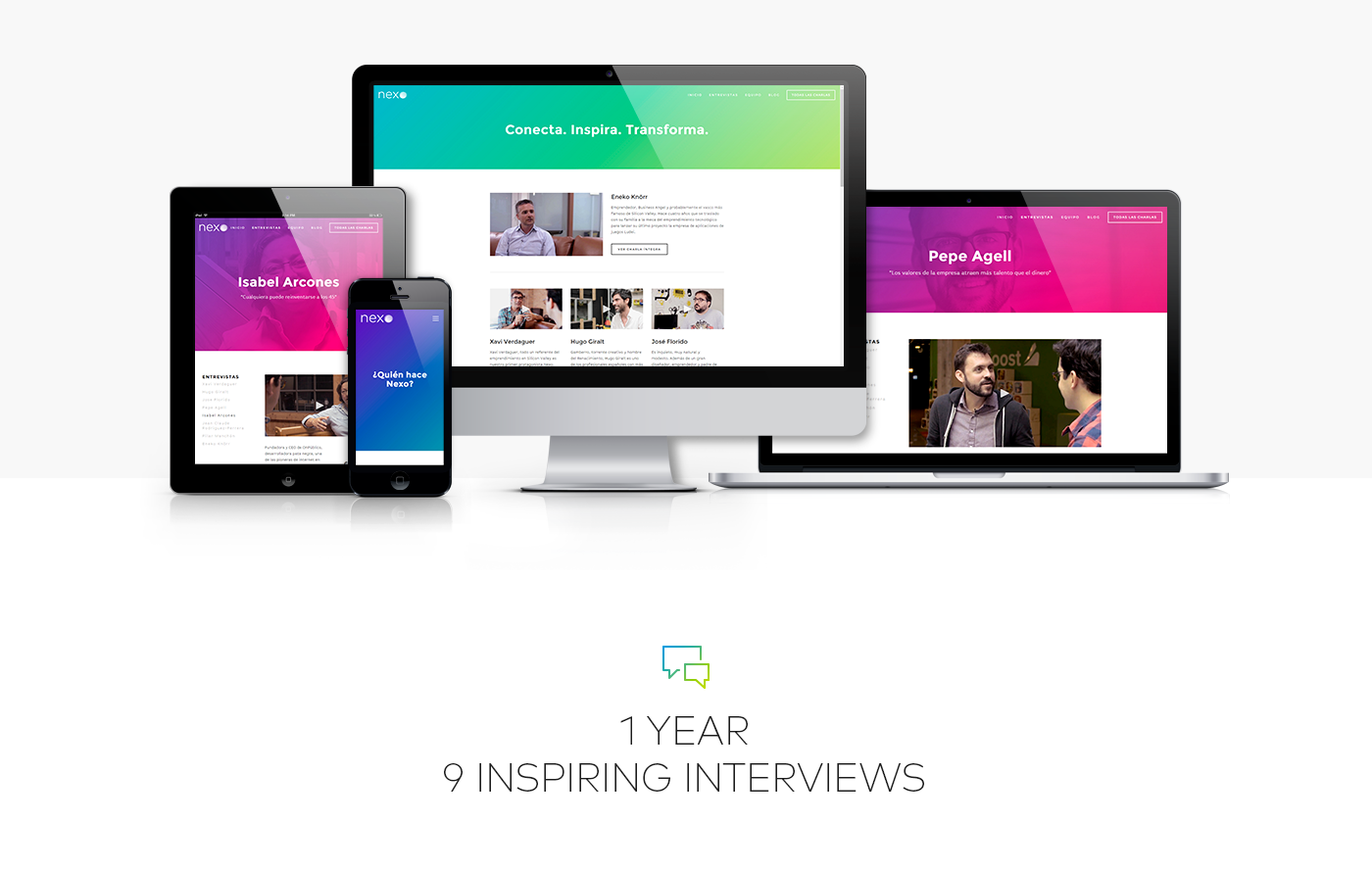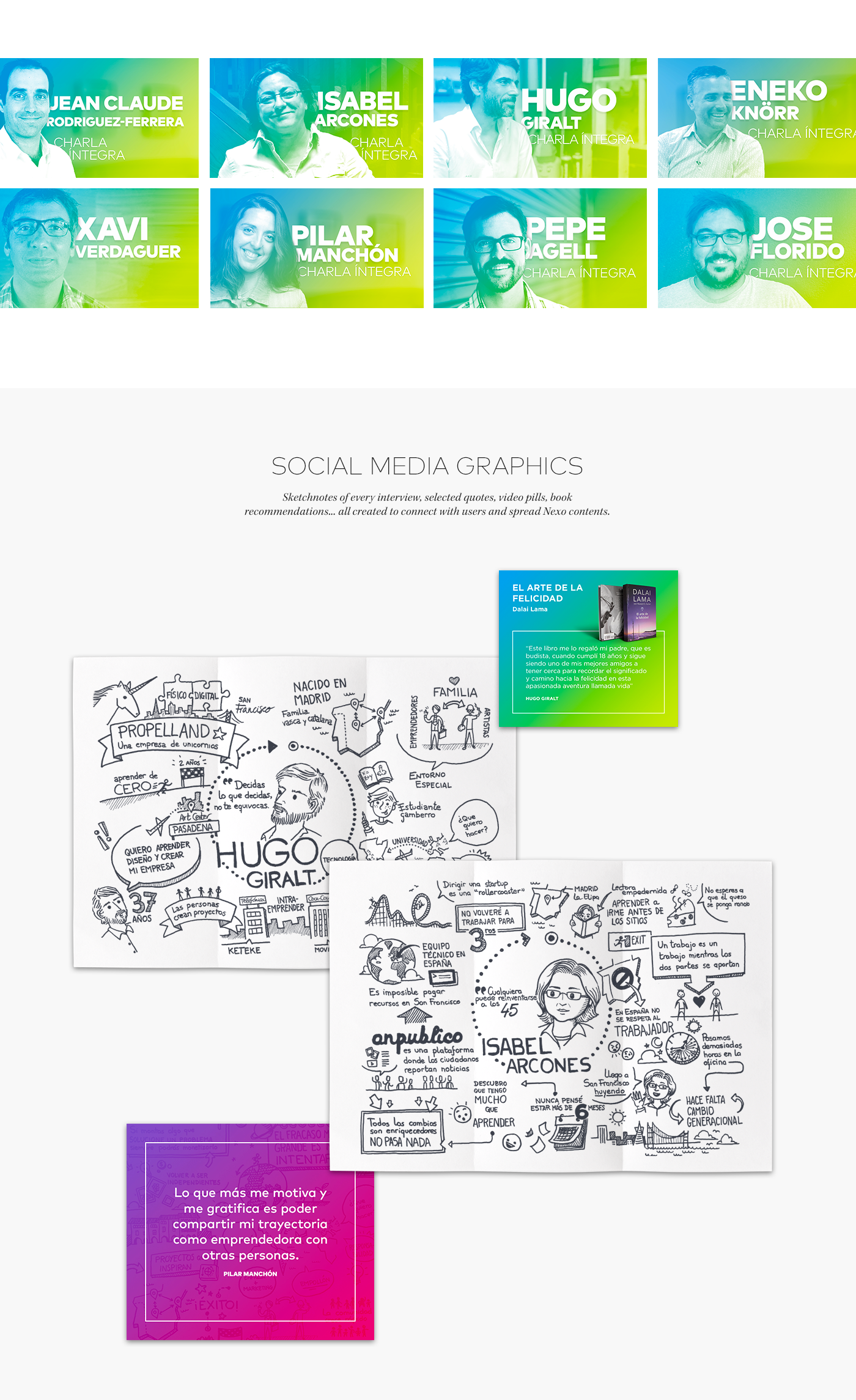 Filming & video edition
Communication & social media
Nexo wants to inspire spanish speaking professionals through interviews with successful spanish entrepreneurs at Silicon valley. Nexo it's a not-for-profit, creative commons and 100% digital project, fueled by passion to inspire, transform & give back. Despite being a non-profit project, the high quality of the filmings and a strong branding were key points to reach a professional audience.